Introduction
In this guide we will explain how to track a car in Ghana with gps technology. But first, why do you even need a GPS tracker? The main purpose of a GPS tracker is to keep you constantly informed of your vehicle's location which can be exceptionally useful in situations. For instance, in the case of theft, the location of the vehicle can be given to the police. In addition to all this, GPS trackers are designed with additional features such as engine shutdown, route history review, mileage reports and speeding alerts.
GPS trackers are discreet devices that enable vehicle owners to effectively monitor their cars and automobiles. In this guide we'll outline a few types of GPS trackers that are available on the market and explain the sequential process of car tracking. Once you have successfully installed a car tracker, you might be confused as to how exactly the tracking process works.
How Does a GPS Tracker work?
GPS trackers are able to accurately obtain the position, speed and the time of a vehicle through the use of satellites orbiting the earth. For a detailed explanation on the fundamentals of GPS vehicle tracking.
Types of GPS Trackers
The following are types of GPS trackers and how they function. Although there are many types of car tracking devices available. these three are the most commonly preferred amongst tracker and vendors vehicle owners.
1. Hardwired GPS Trackers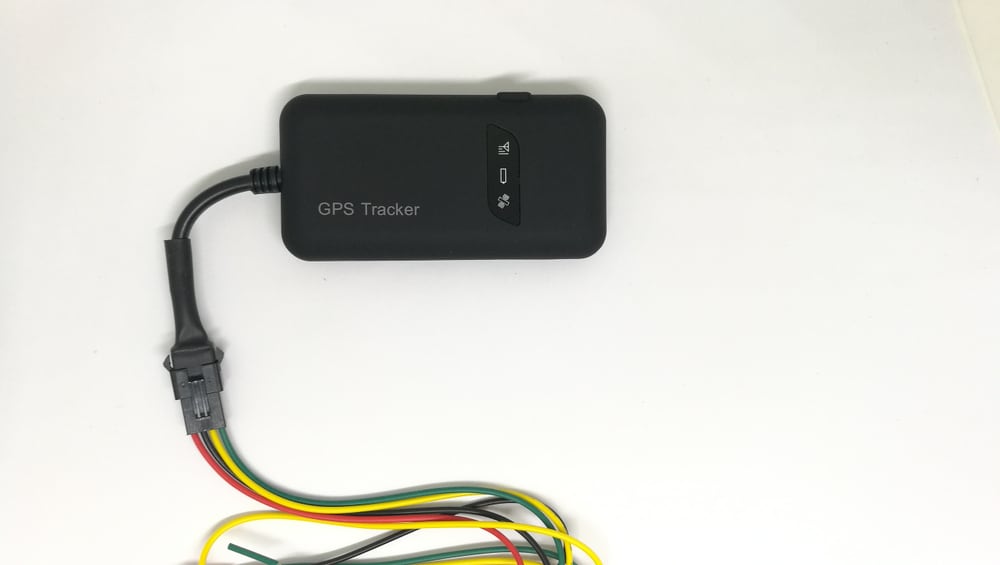 Hardwired GPS trackers are connected directly into the vehicle's electrical system. This method of installation is a good option as the tracker is hidden in the body of the car. The tracker is continuously charged by the battery in the vehicle and has an internal battery which serves as a secondary source of power in case the main is disconnected.
2. Magnetic GPS Trackers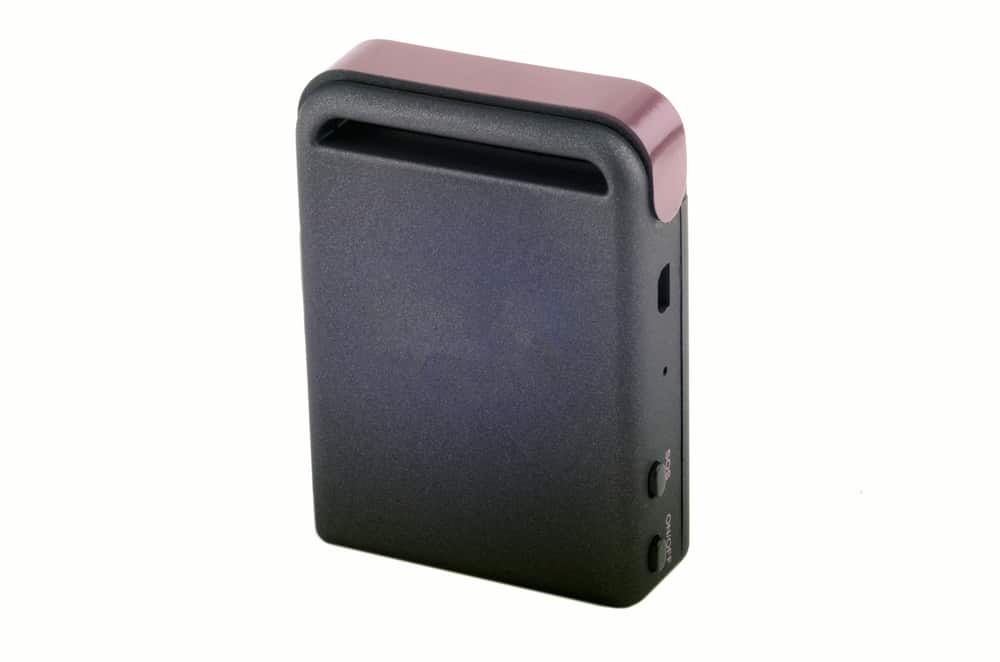 Magnetic GPS trackers are convenient devices which can be placed on a metal surface within or outside a vehicle. All you need to do is attach it at your preferred position and you're good to go. These GPS trackers are often weather resistant and rely on replaceable batteries to function properly.
3. Plug-In GPS Trackers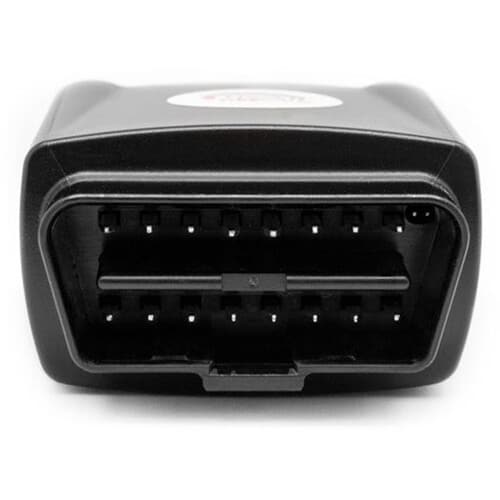 Plug-in GPS trackers are installed by simply putting them in the On-Board Diagnostics II(OBDII) port of a vehicle. This port allows you to access the onboard computer within every vehicle manufactured from mid 1900's till date. These trackers are very easy to install and are powered by the battery in the vehicle. Unfortunately it can easily be removed as the OBD II port can be accessed by anyone who has knowledge about it.
The Tracking Process
Want to know how to track a car in Ghana? Let's get started! The vehicle tracking process is simple once you have installed your GPS tracker and it is configured correctly. For the purposes of demonstration, the screenshots below display the Autosurveil GPS application.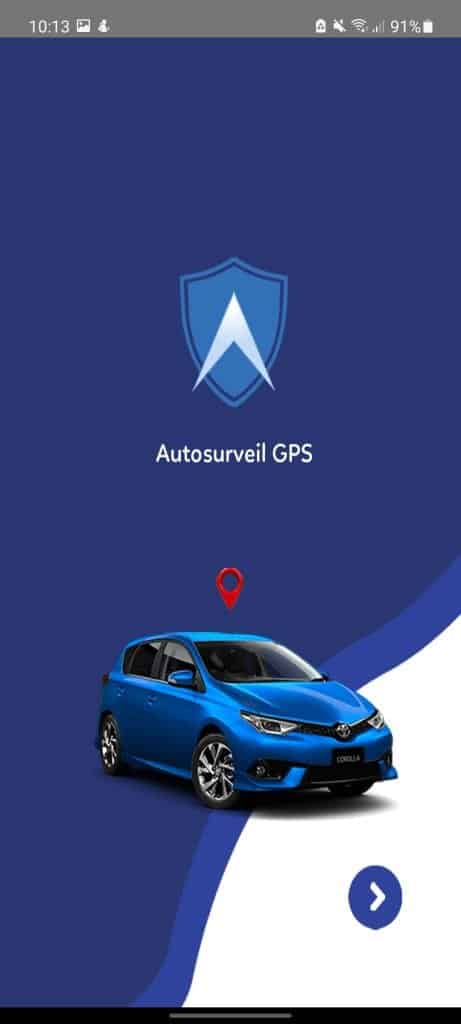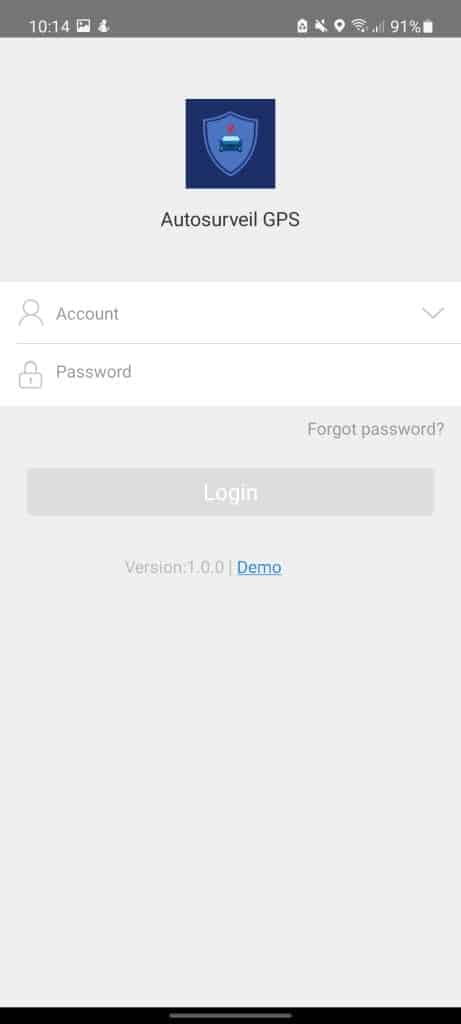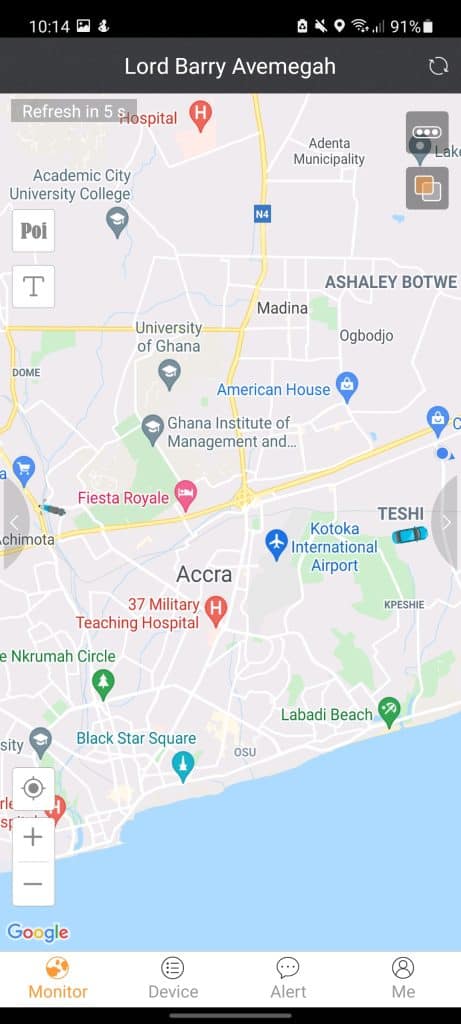 Open your Autosurveil GPS vehicle tracking app on mobile and enter your login credentials. You'll notice that your vehicle is displayed on the monitor screen. In order to track it you will have to select your vehicle from the device screen. This makes it simple if your have more than one vehicle, as you can view them at a glance and monitor their status.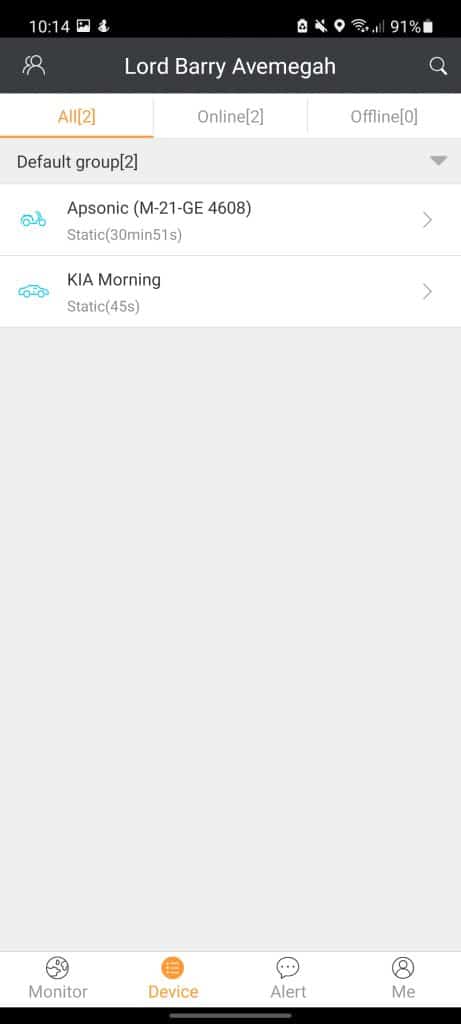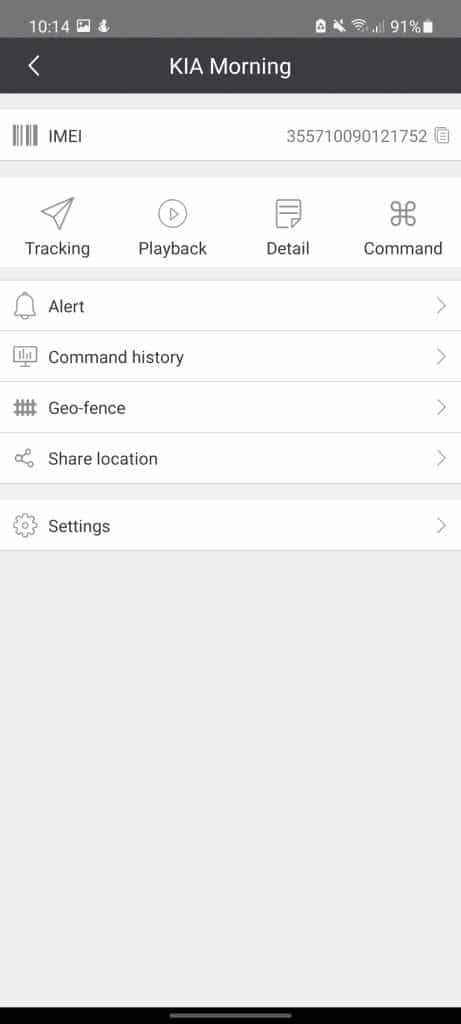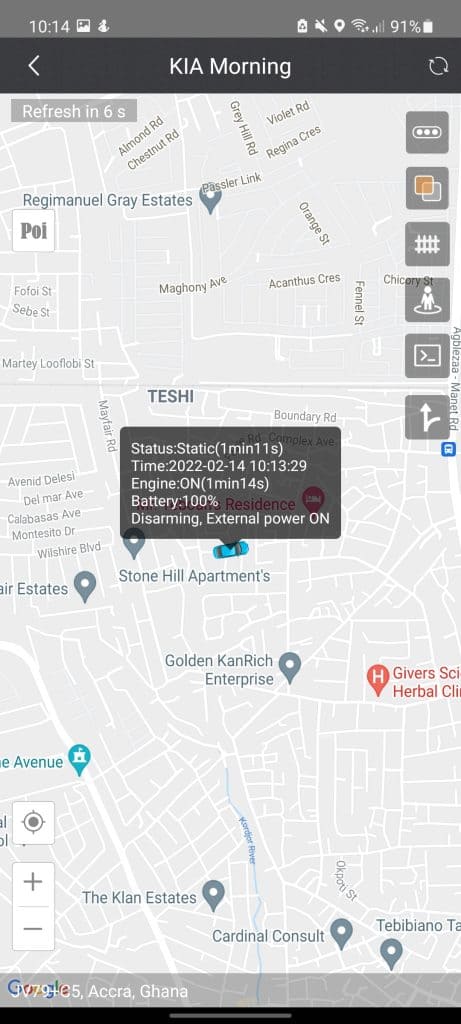 Proceed to the monitor page. This has a map with your vehicle's location displayed. Refresh the page to obtain the most recent position update for your vehicle. The location of the vehicle is displayed on the map. To track your vehicle, you tap the device icon which would take you to the device screen. The status description for each vehicle informs you of whether it is static or or moving. Once you tap on the vehicle you would like to track, you would be directed to the options screen where you will select the tracking icon.
On the tracking screen you get the exact position of your vehicle and it's position in real time. There you have it. Vehicle tracking made simple!
Conclusion
Vehicle tracking is an essential process that ensures you are constantly informed of the position and status of your vehicle. I hope this brief article on how to track a car in Ghana with a GPS device was insightful. With a robust GPS tracker and user-friendly monitoring interface, you can rest comfortably knowing that your vehicle is secured and always within reach.