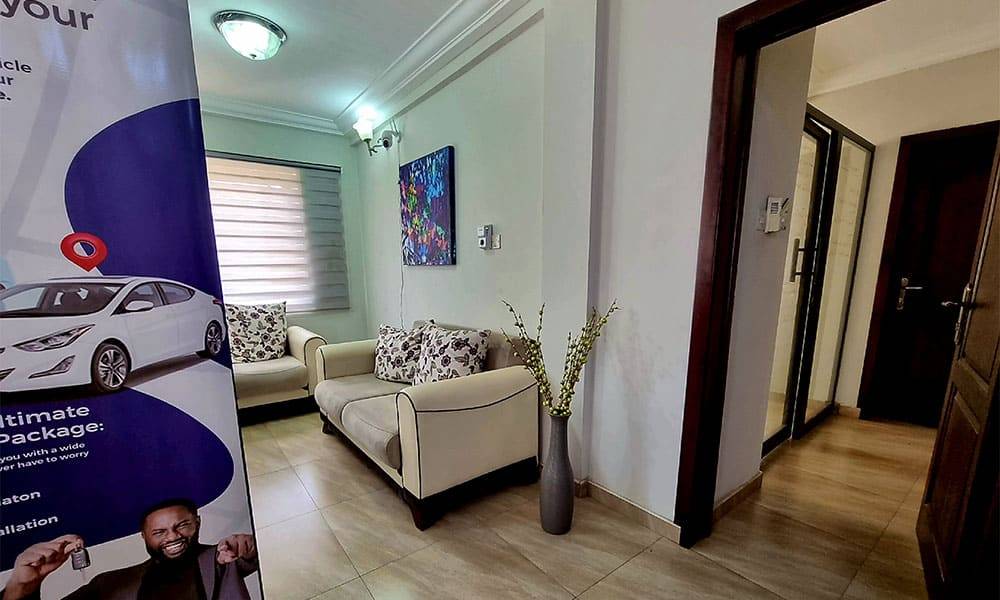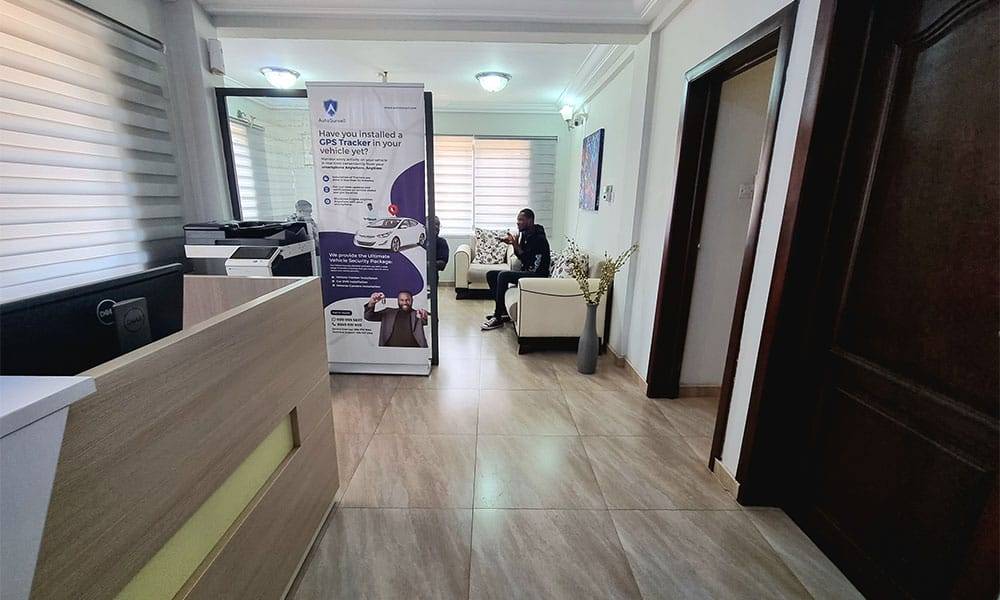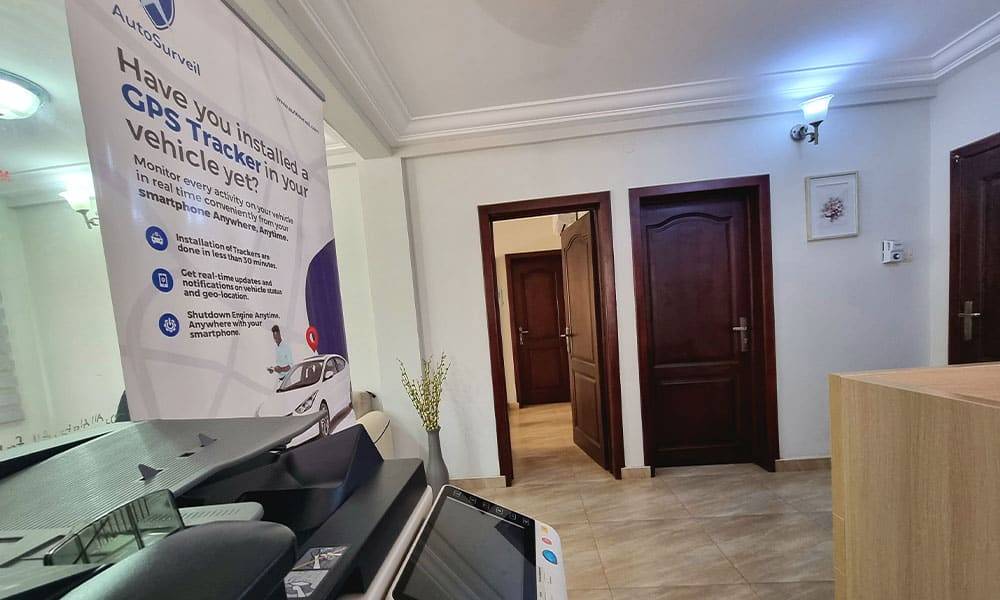 About Us
Established in 2017, Autosurveil GPS is dedicated to providing the best GPS Tracker for cars in Ghana. Our aim is to alleviate the increasing number of auto theft and ensure the optimum security of our clients and their vehicles. We guarantee that the needs of every customer are met through our impeccable service delivery, excellent product quality, and dedicated support. We work around the clock to ensure your vehicle investments are secured.
– Your Trusted Partner Since 2017
Barry Avemegah
Chief Executive Officer
With over 7 years of experience in Software Engineering and business, Barry leads the team to excellence.
Sasu Anani
Head of Technical Support
Sasu coordinates installations with the field team and oversees GPS tracker configuration and after-sales support.
Leslie Wahiermeh
Chief Marketing Officer
Leslie skillfully implements and oversees all customer support, marketing and communication strategies for Autosurveil GPS.
Richard Kovor
Head of Installation
Through diligence and skill development, Richard Kovor makes sure the installation team completes every task properly.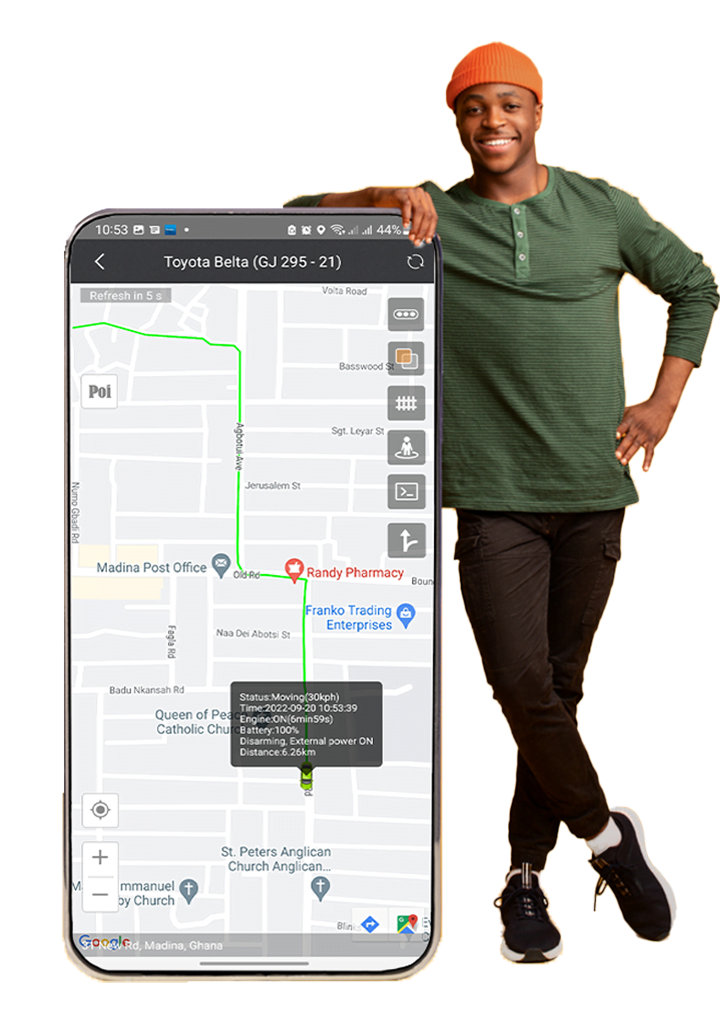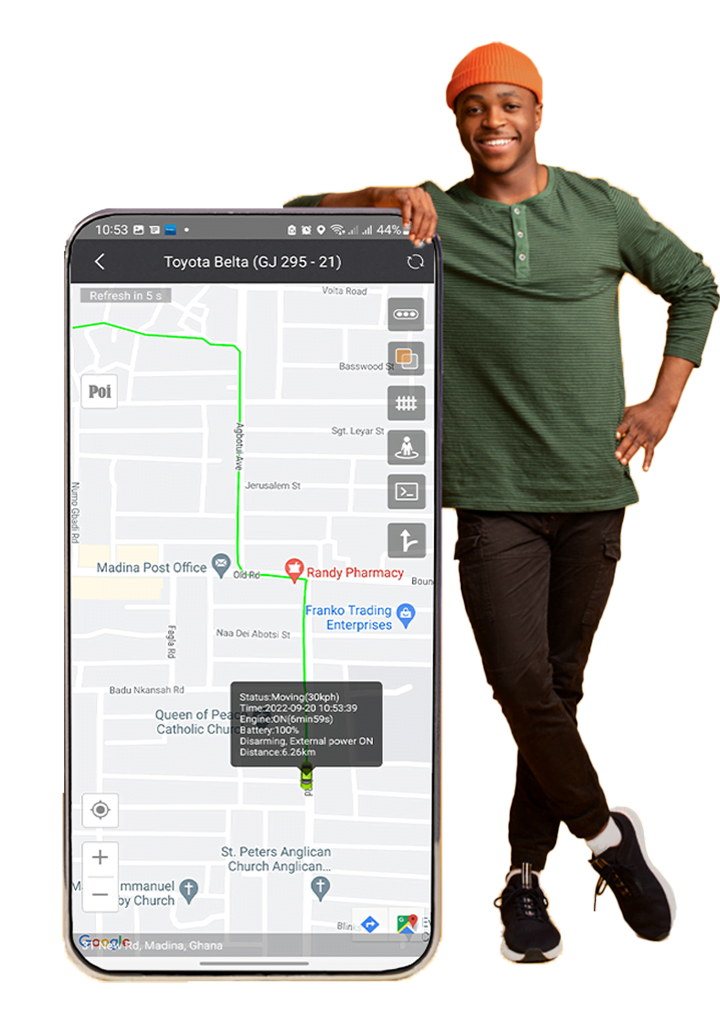 Amazing Features
Real-time Tracking

With the Autosurveil GPS monitoring App, you can track your vehicle from your phone or laptop. With the best GPS tracker for cars, trucks, vans, and motorbikes installed, you will be able to monitor your assets anywhere and view their locations instantly.
Engine Shutdown

The remote engine shutdown feature allows you to turn off your engine to prevent theft or in the case of suspicious driving. The engine shutdown command is the ideal solution for vehicle owners who need to protect their cars or for those who want peace of mind when leaving their vehicles in undesirable locations. It is also a viable option for people who want to prevent theft but don't necessarily want a physical immobilizer. With this convenient feature, you can shut off your engine from anywhere in the world from our mobile and web applications.
Geo-Fence

The geofencing feature is a powerful and flexible way to monitor your vehicles and drivers. You can create a boundary around your vehicle that will trigger an alert on your smartphone when the vehicle leaves the defined boundary. Geofencing alerts allow you to track activity in a more passive manner rather than constantly watching the real-time map. With all this and so much more, why wouldn't you want to get the best GPS tracker for cars in Ghana?
Anti-Theft Alerts

Do you constantly worry about your car getting stolen? . If a thief tries to steal your vehicle by opening doors, tampering with the ignition, or even towing it, you will be notified as soon as it happens. Situational awareness is a key to safety, but with the best GPS car tracker installed, you can rest assured knowing you will receive anti-theft alerts for your vehicle.
Vehicle Recovery

Our promise is to deliver the best GPS car tracker and we mean it. Should your vehicle be stolen-in the worst case scenario, we work in tandem with the police to retrieve it. Privacy guaranteed. We also have a 24/7 emergency response team that is on standby to help you in case of distress. This is why we are one of the most reliable providers of GPS tracking systems in Ghana. Book an appointment and install a GPS car tracker now.
Route History

Our route history review feature gives you access to previous trip data. With details such as trip states (driving and parking times) and the specific locations recorded by our gps car tracker, you can measure the mileage, fuel consumption, and other specifications of past trips. A comprehensive trip report can also be generated on demand from travel history and exported for analysis.
Fleet Data Report

Our platform provides in-depth reporting on vehicle maintenance, fuel consumption, trip analysis, and more for your fleet's management. Our report section also provides real-time information on operation statistics, mileage, and alert history. Track your vehicles with an intuitive user interface with custom packages based on your operational requirements with ease. Our solution is designed to help you monitor your fleet more efficiently and reduce costs associated with the management of your vehicles.
Water Resistant

Our GPS car tracker is waterproof to IP65, a premium and advanced level of protection for water and dust resistance in the industry. This means it can stand up to most conditions on land or in water, making it safe to use in the most extreme working areas. It's built with a solid housing that protects internal electronics components from damage, making it more durable than other models on the market.
Overspeeding Alert

The maximum speeding value in our system is calibrated to 80 kilometers per hour. Once your vehicle moves above this configured speed limit, the overspeeding alert is triggered and will notify you. It's important to note that this function is only activated when your vehicle moves above the set speed limit and can be changed at any time. This alert can also serve as a reminder when you are overspeeding.
Cut Wire Alert

All our hardwired GPS car trackers notify you if the wiring connection is tampered with. This means that if someone tries to remove the tracker, you will be immediately notified. GPS trackers are a great way to protect your car-however, you should still invest in anti-theft devices like steering wheel locks and alarm systems. These devices will make it harder for thieves to steal your vehicle without being noticed.
1685+
Installations
Our team of technical experts completes installations in 45 minutes or less. With over 1685+ vehicles secured and counting, you can rest assured that Autosurveil GPS provides the Best GPS Tracker for cars
994+
Customers
Vehicle owners get access to security features, reports, anti-theft alerts, and more on our mobile app. Getting started is easier than you think, simply download from the AppStore of PlayStore
365+
Locations
Autosurveil GPS is constantly expanding to serve you better. Our GPS vehicle tracking devices can be located in over 365 areas currently in Ghana and across West-Africa
Client Testimonials
Our clients are a big part of our success. Partnering with us means you're family.
Great customer service! Polite staff Totally satisfied with the installation.
Ronald Wahiermeh
2023-03-13
From the moment I walked through the doors, I was impressed by the professionalism and courtesy of the staff. The office itself is immaculately clean and well-organized, with all of the latest tools and equipment needed to get the job done right. The technicians are highly skilled and knowledgeable, and they took the time to thoroughly explain the work that needed to be done on my car. Excellent service honestly!!!
Spencer Apeadjei
2023-03-07
Wonderful service. The Autosurveil GPS Team is very professional and strongly recommended.
Kwegyir Safo-Adu
2023-02-17
Best vehicle tracking g company in Ghana. Their professionalism is top notch and service delivery is impeccable.
Their vehicle tracking system is simply the best. Would recommend on any day
Best service with the quickest response to your request.
Anwar Sadat Ayub
2022-10-25
In my opinion, one of the very best on the market. A highly technical and professional team of young entrepreneurs. The device I purchased very accurate, records a wide range of data points that are important for commercial purposes
Patrick adu-amankwah
2022-10-21
Exceptional service! I'd definitely recommend them over and over again!!!!!
Henrietta Edwards
2022-10-21
They are the best GPS Providers for Cars in Accra. Love their professionalism